Ormus References

Chapter 13
Ormus Guide References
How to get Ormus into your life today
The following sources of information were found very useful in writing our book. In some cases I may differ with small aspects of what they present, but overall these should be great resources should you choose to explore Ormus in even greater depth.
First requirement if you want to learn how to make your own is the Ormus Book:
Ormus Modern Day Alchemy Primer of Ormus Collection by Chris Emmons
Here in one book are clear, detailed explanations of time-honored Ormus collection processes.
Including chapters on the history of Ormus, information about the Ormus material and descriptions of miscellaneous Ormus collection processes.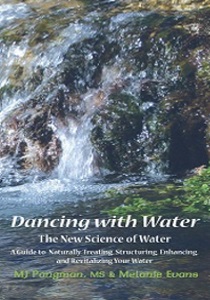 Dancing with Water The New Science of Water. Dancing with Water is an exciting book and website which covers may health benefits of water that most people are unaware of. Dancing with Water is a very informative look at Ormus and its relationship with water. Well written and inexpensive, packed with information.
Website: www.dancingwithwater.com

Subtle Energies. Subtle Energies is the best source for historical information on Ormus from the 1980s and 1990s. Contains nearly everything available on David Hudson, including transcripts from his most important talks. Also features Barry Carter's work, a quite prolific and entertaining author who has focused on Ormus and more or less took the torch from Hudson when Hudson retired. User testimonials are another interesting feature of Subtle Energies. Website: http://www.subtleenergies.com/ormus/index.htm

Hado Energy: The website of Dr. Masaru Emoto a scientist, genius and strong advocate of Ormus minerals. Dr. Emoto gives a great deal of credibility to the Ormus studies as he is a serious and successful physician in his native Japan. Also a serious and eye opening writer. Highly recommended.
Website: http://www.hado-energy.com

Be Well Buzz: A website not strictly dedicated to Ormus minerals, but contains a wide variety of health tips and natural supplement discussions. Using Ormus should be part of an entire holistic health program and if you need some ideas Be Well Buzz can be a help or add some inspiration. Check it out.
Website: http://www.bewellbuzz.com

There are of course many other books and website available, but this should serve as a good start for the inquisitive mind.

Most of all don't forget to check back at our own website often as we are doing our best to give you the most up to date and cutting edge on Ormus available today!

Website: http://www.WhatIsOrmus.com

Looking forward to hearing from you.
See More: http://www.naturalnews.com/022705_Ormus_healing_medicinal.html#ixzz2J0GMw4Da
The physics of Monoatomics
http://www.subtleenergies.com/ormus/research/research.htm
http://www.bluewateralchemy.com/category-s/1832.htm
Ormus Research
http://www.bluewateralchemy.com/category-s/1829.htm
You can buy ormus online
http://www.tibetangold.com/ssl/zc/?gclid=CJ_ElLnwg7UCFcp9OgodQlQASA
http://zptech.net/overview.html
You can make your own
http://www.subtleenergies.com/ormus/tw/articles.htm#METHODS
https://www.tibetangold.com/ssl/zc/index.php?main_page=product_info&cPath=18&products_id=132
Videos about ormus
Other Information
http://monatomicormus.blogspot.com/
http://www.chymiamonatomic.com/index.htm
http://www.youtube.com/watch?v=limuceuYOrs
http://www.sciencelearn.org.nz/Contexts/Nanoscience/NZ-Research/Gold-nanoparticles-from-plants
https://www.facebook.com/pages/Merkaba-Ormus-Monoatomic-Elixirs/407756665953635
http://www.ronsblogworld.com/?p=1826
http://en.wikipedia.org/wiki/User:Sloth_monkey/ORMEs
http://www.subtleenergies.com/ormus/tw/walnuts.htm